Truth-checking Nancy Mace and Annie Andrews in SC's 1st Congressional District race | Palmetto Politics
Accusations are flying in South Carolina's 1st Congressional District race, where Republican incumbent US Rep. Nancy Mace is asking voters to send her back to Washington for a second term and Democrat Annie Andrews is asking voters to consider sending a new voice to Congress.
To sort truth from talking point, The Post and Courier examined some of the claims made by both candidates as they barrel toward the midterms.
Election Day is Nov 8.
Does Mace support a national abortion ban?
Andrews has accused Mace of saying one thing and doing another when it comes to her stance on abortion, and pointed to Mace's co-sponsorship of the "Life at Conception Act" as proof that Mace supports what Andrews claims is "a full and total abortion ban, a ban on in vitro fertilization and a ban on the treatment of miscarriages and ectopic pregnancies."
Mace countered during the lone televised congressional debate that Andrews has got it all wrong, and said the word "abortion" isn't mentioned anywhere in the legislation. "It's literally a one-sentence bill expressing that life begins at conception, a value that many and the vast majority of Americans agree with," Mace said.
So who's right?
Claire Wofford is an associate professor at the College of Charleston, whose research is centered on American politics with an emphasis on the US legal system. She reviewed the bill and concluded, "In a funny way, they're both right."
"It's clearly a bill designed to lead to the ultimate end to abortion even though on its face it doesn't do that. But what it does do, as Andrews points out, is open the door wide — and I mean blast out the whole wall — in moving toward a federal ban on abortion," Wofford said.
In a petition shared by the National Pro-Life Alliance, the bill's original sponsor, Kentucky's Republican US Sen. Rand Paul, writes that "by passing a Life at Conception Act, you can end abortion in America!" Mace has said she would only support an abortion ban if it has exceptions for victims of rape or incest, to protect the life of the mother and in instances of fetal anomalies.
Wofford said the bill as written would require additional legislation to enact a total ban at the federal level, but she also noted the legislation raises broader issues that go well beyond abortion access.
"When you're talking about fetuses being granted personhood, we could also be talking about a fetus being entitled to child support, tax credits and other public benefits," Wofford said. "Even on an issue like immigration, this bill could completely change the idea of ​​when does someone become a citizen if their right to personhood begins at the moment of conception in America."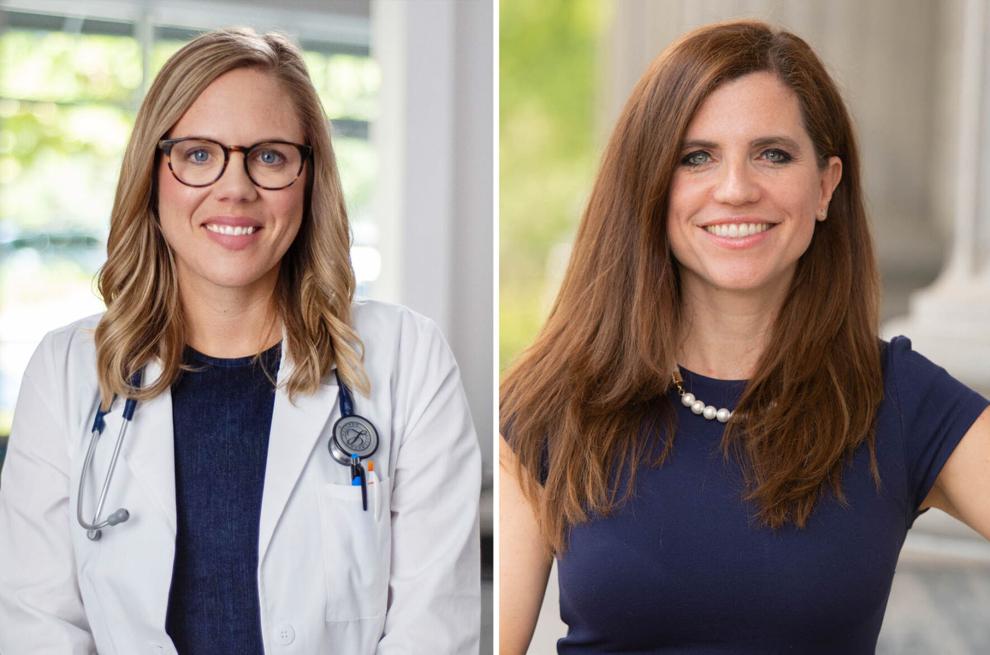 Does Andrews endorse sex reassignment operations on children?
Mace has accused Andrews of supporting double-mastectomies and castration on transgender kids younger than 18, as well as the use of hormone-blockers on minors. Mace characterized such treatments as "child abuse" in digital ads, on social media and on the debate stage.
Mace cites Andrews' opposition to a 2021 bill in the SC Legislature that sought to ban such procedures. The Mace campaign highlights that opposition in a digital ad that claims Andrews is a "leading advocate" for such medical care for transgender youth.
But is she?
When asked about her opposition to the South Carolina Vulnerable Child Compassion and Protection Act, Andrews told The Post and Courier on an Oct. 6 interview that she does not support gender-affirming surgery on minors. (She also repeated that claim on the debate stage.)
In the interview, Andrews said it was other provisions in the bill that she disagreed with, chiefly its criminalization of doctors and how it required school employees to tell parents or legal guardians that their child could be transgender, in effect "outing them" before a child may be ready.
In addition to barring sex-reassignment surgeries on minors, the bill sought to block doctors from prescribing or dispensing puberty-delaying medications, as well as providing or prescribing estrogen to biological males and testosterone to biological females.
Anyone who violated the provision would be found guilty of a felony, imprisoned no more than 20 years.
The bill would also prohibit a nurse, counselor, teacher, principal or other public or private school official from withholding from the child's parent or legal guardian "information related to a minor's perception" that their body does not reflect their true gender.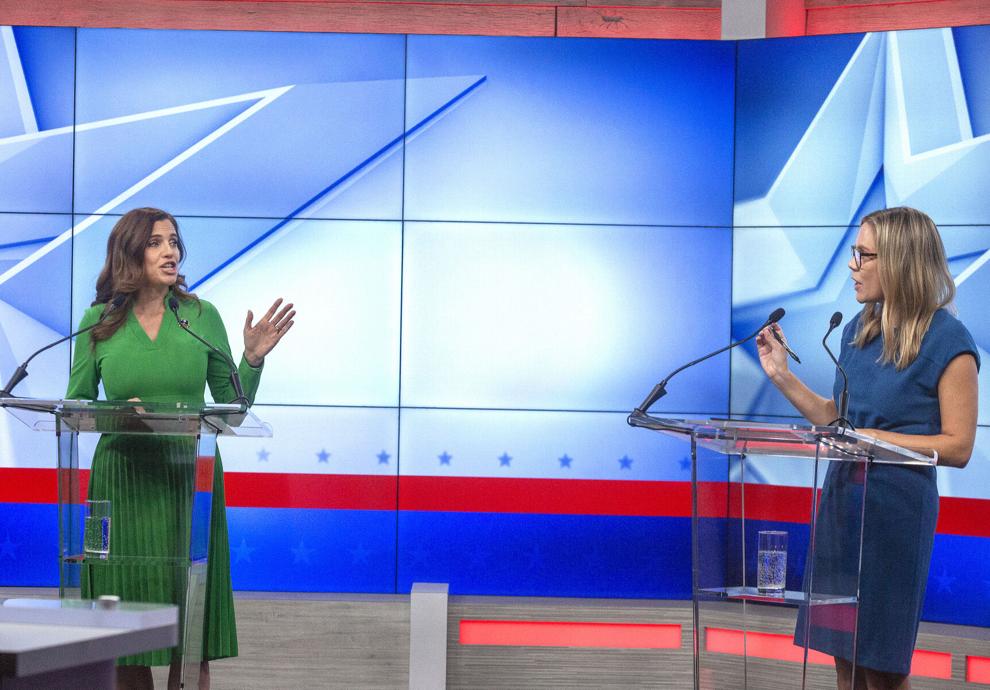 Is Parris Island under threat?
In her second TV ad of the general election, Mace tells voters that Parris Island, the iconic Marine Corps base in Beaufort County that is also responsible for more than 6,000 Lowcountry jobs, is at risk.
"Washington is trying to shut Parris Island down," Mace says, before pledging, "Over my dead body."
The ad marks the second time in as many election cycles that Mace has made Parris Island a campaign issue. This time, the ad cites an article from Military.com, but what the ad doesn't say is that the article reported the depot is under threat due to the growing effects of climate change.
So is the base at risk? The short answer is yes.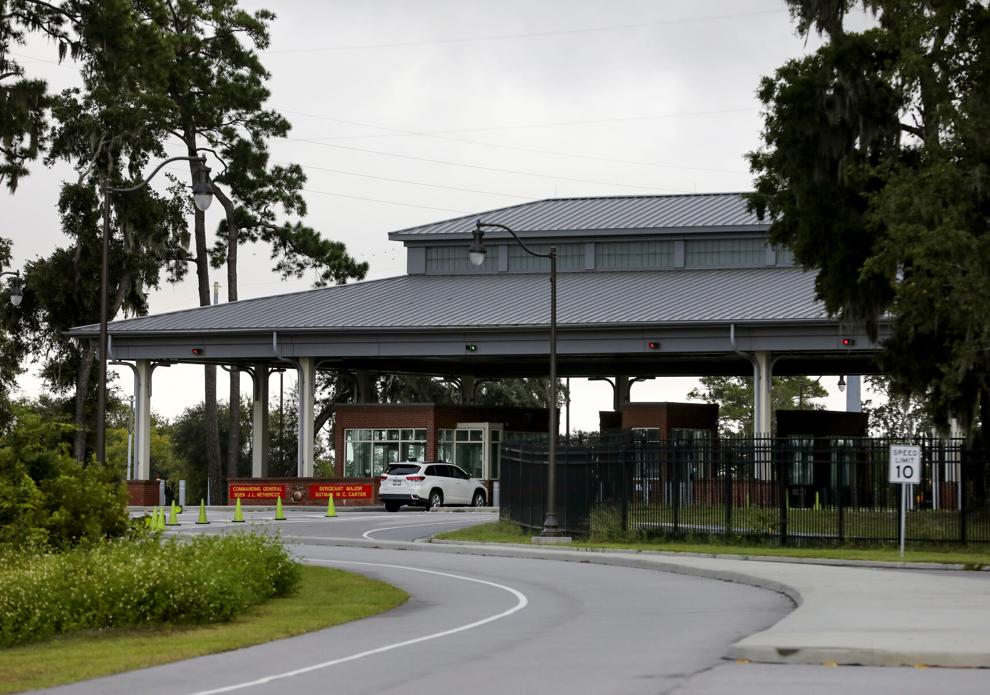 A 2018 report from the nonpartisan Center for Climate & Security, a group of security and military experts, noted that as soon as 2035, rising sea levels could cut off the land connections between the base and the mainland if they are not raised higher.
Additionally, the Pentagon released its 2022 national defense strategy on Oct. 27, where it noted the biggest threats to US interests at home and abroad are China, Russia and the effects of climate change at Department of Defense installations, which would include Parris Island.
But when asked during the debate if she would support the recommendations of military officials to relocate Parris Island due to changes in the environment, Mace replied, "There's nothing wrong with Parris Island. I've been there."
Mace's campaign has said the congresswoman has pledged to make sure Parris Island is not targeted for potential closure or relocation in the National Defense Authorization Act, which sets spending and policies for the Department of Defense and the military.
"You better believe the same West Coast interests from last year are finding new ways to ship our East Coast Marine training to San Diego," Mace's campaign manager Austin McCubbin said in a statement this month. "Last year it was gender integration, this year it's 'extreme weather impacts' according to media reports. It's insider, Washington backroom shenanigans."
Does Andrews want to get rid of military-style rifles?
Andrews has made addressing gun violence a top issue in her congressional campaign. But two of her claims on the trail seem to be at odds with one another.
On the debate stage, Andrews said, "If you are a law-abiding citizen, I have no interest in your guns. I have an interest in a conversation about how we can get fewer kids and fewer citizens with bullet holes in them."
But during an Aug. 23 Pints ​​& Politics event with The Post and Courier, Andrews was asked if AR-15-style rifles should be banned in circulation. "Weapons of war have no place on the streets of the United States," Andrews said, invoking the mass shooting that killed 19 children and two educators in Uvalde, Texas, this summer. "Our children's lives and our children's safety in school are more important than someone's right to own an AR-15."
So which is it?
Asked to clarify, the Andrews campaign said Andrews would support a ban if it came forward for a vote, but her campaign strategist said her focus in Congress, if elected, would be prioritizing other issues that would garner broader support, like advocating for so- called red flag laws, safe storage laws, increased background checks and closing the Charleston loophole.
"An assault weapons ban is very unlikely to pass this Congress or really any other Congress anytime soon, so her focus will be on the things that we can do to make communities safer," her chief campaign strategist Tyler Jones said.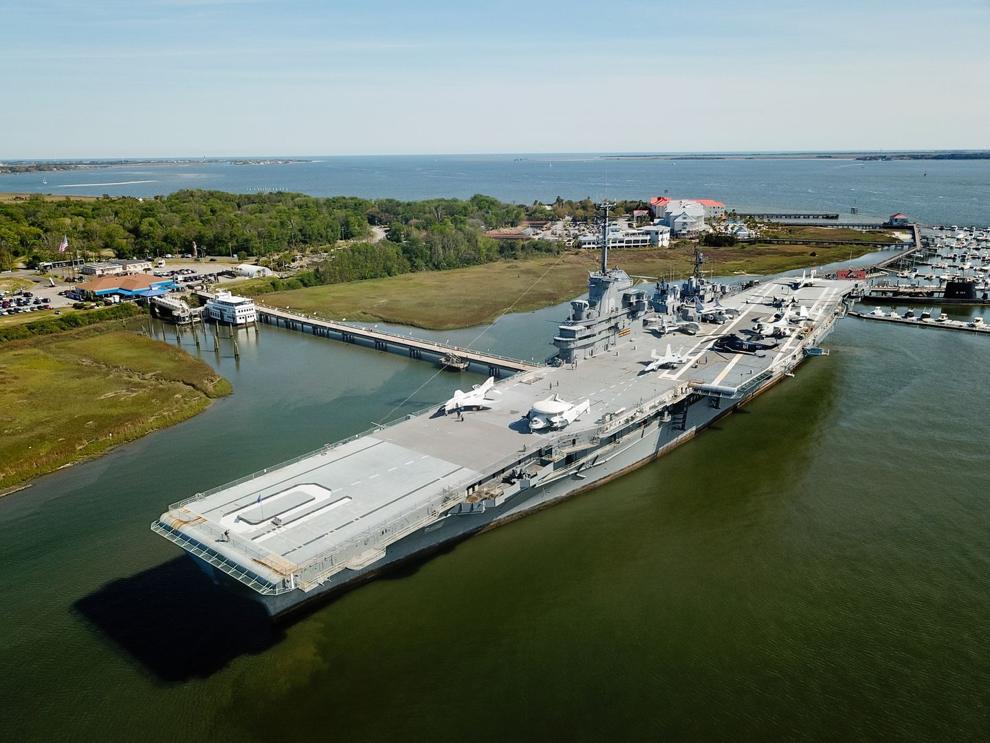 Did Mace applaud a project after voting against its funding?
In one of her TV ads, Andrews claims Mace took credit for an infrastructure project that she ultimately voted against.
So did Mace do a victory lap on a project she voted against? yes and no
The Andrews campaign is referring to Mace's "no" vote on the federal American Rescue Plan Act, a $1.9 trillion relief package that passed in the midst of the coronavirus pandemic in 2021, and Mace's appearance this summer at a July 11 press conference at the aircraft carrier Yorktown in Mount Pleasant.
During the press conference, Gov. Henry McMaster announced he had signed an executive order toward removing more than 1.7 million gallons of toxic contaminants from the bowels of the ship at state-owned Patriots Point.
Funding for the project is expected to come from the $300 million that South Carolina received under the federal American Rescue Plan Act, which Mace voted against.
"The Yorktown for us is a national treasure and this is a win for everybody," Mace said at the press conference.
Though Mace voted against the funding source, the act itself did not have an express line item for this specific project.