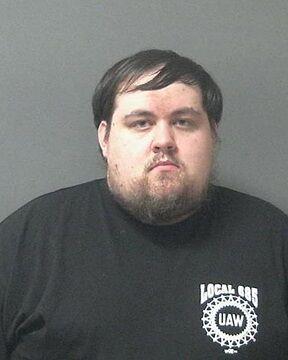 Scott D Galloway

PERU, Ind. (WLFI) — Indiana State Police took custody of Kegan Kline then returned him to the Miami County Jail at some point over the last several days, according to a judge's order filed Friday.
As we've reported, court documents in Kline's Miami County child pornography case suggest he's the man behind the fake "anthony_shots" social media profile, which police believe was the last to communicate with Liberty German, 14, before her death alongside Abigail Williams, 13, in the prominent Delphi double homicides.
Prosecutors on Friday asked a judge to seal the order containing details about Kline's transfer of custody, arguing "release of this information would severely hinder the efforts of law enforcement officers in the course of an investigation."
On Wednesday morning, a search of Kline's case number on Indiana's online court database returned no results. The case was unsealed in the afternoon.
News 18 hasn't heard back from the Miami County Prosecutor's Office. An ISP spokesperson declined to comment due to an active and ongoing investigation.
As part of the Delphi double homicide investigation, ISP detectives are looking for anyone who interacted with the "anthony_shots" account.
In a news release, ISP says the man behind the profile "used images of a known male model and portrayed himself as being extremely wealthy and owning numerous sports cars."
Investigators say the profile was used from 2016 to 2017 to message young girls, solicit nude photos, and obtain their addresses to meet them.
Police told Kline the account was the last to communicate with Liberty German before her death, according to Kline's jailhouse interview with an HLN reporter.
In the HLN special, Kline says he doesn't recall speaking with German and denied involvement in the killings.
He hasn't been arrested, charged or named a suspect in the case.
The FBI raided Kline's home about 10 days after the 2017 Delphi double homicides and found child pornography, according to court documents.
He was charged several years later and faces 30 felonies in Miami County, including possession of child pornography and child exploitation.
Anyone who communicated with, met or attempted to meet the man behind the "anthony_shots" profile should call law enforcement at 765-822-3585 or send an email to [email protected].