Gardaí are continuing to question a man in connection with the murders of a teenager and her younger brother and sister at their home in Tallaght in Dublin yesterday morning.
Lisa Cash, aged 18, and her eight-year-old twin brother and sister Christy and Chelsea Cawley died after they were attacked and stabbed on Rossfield Avenue.
Lisa Cash was minding her younger brothers and sister at the time of the violent incident
The principals of the schools the children attended said they have put their critical incident plans in place and have been in contact with the National Educational Support Services.
They will also be providing support today to the pupils and school staff to help them deal with this tragedy.
The man in custody, who is in his 20s and knew the family, can be detained for up to 24 hours.
Gardaí said they are not looking for anyone else in connection with the attack.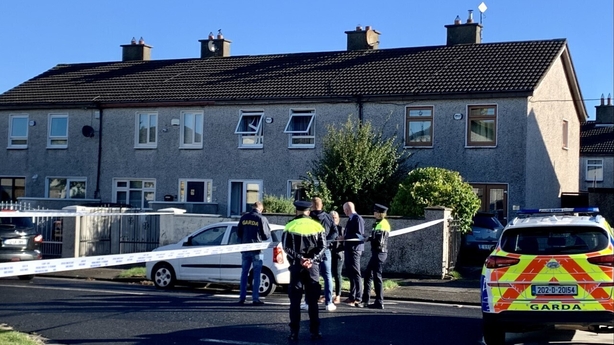 The house in Rossfield Avenue where the incident occurred remains sealed off
The family home at Rossfield Avenue where the teenager and her younger twins died violently remains sealed off for a second day as forensic specialists continue to examine the crime scene.
A post-mortem examination has been carried out on the body of Lisa Cash. The examinations of the bodies of her twin brother and sister are due to take place today.
All three were stabbed after a man they knew came into their home and attacked them.
Lisa was minding her younger brothers and sisters at the time.
Their 14-year-old brother managed to jump out a window and raise the alarm.
The child was treated in hospital for sustained injuries as he escaped.
The children's mother was not in the house at the time but was also later taken to the hospital for treatment.
A man in his 20s is still being detained at Tallaght Garda Station in connection with the murders and gardaí will continue to question him today.